Product → Spices → Amla(Dried Whole/Powder)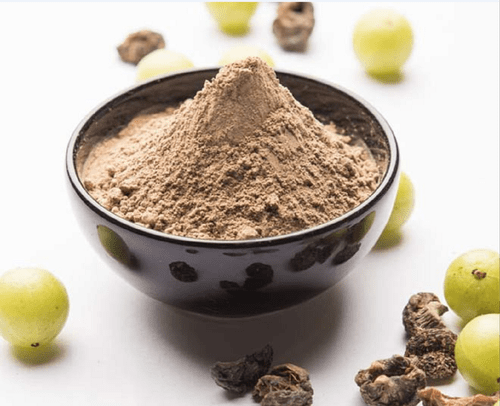 Amla Powder also known as Indian Gooseberry  is a fruit and one of the most important foods in Ayurvedic medicine. It is a storehouse of good health and has almost twice the antioxidant power of acai berry and about 17 times that of the pomegranate. A 100-gram serving of fresh Amla berries contains as much vitamin C as 20 oranges, thus making it the richest source of Vitamin C .Amla powder has a unique taste, which is a mix of various tastes like tangy, bitter, sweet, pungent. Orra Spices picks the finest quality of Indian gooseberry or amlas which are then handpicked, dried, and cold ground to make Amla powder.Amala Whole is very popluar in India and is eaten either raw or cooked. Amla is said to slow ageing and help to fight against heart diseases.
Attractive offers are generally available on Amla powder and Whole Amla as these are one of the highest-selling products. Contact us to buy Amla Whole/Powder in bulk  in India, the USA & rest of the world.
Feel free to ask us any question be it about pricing or MOQ. We will get back to you at the earliest.